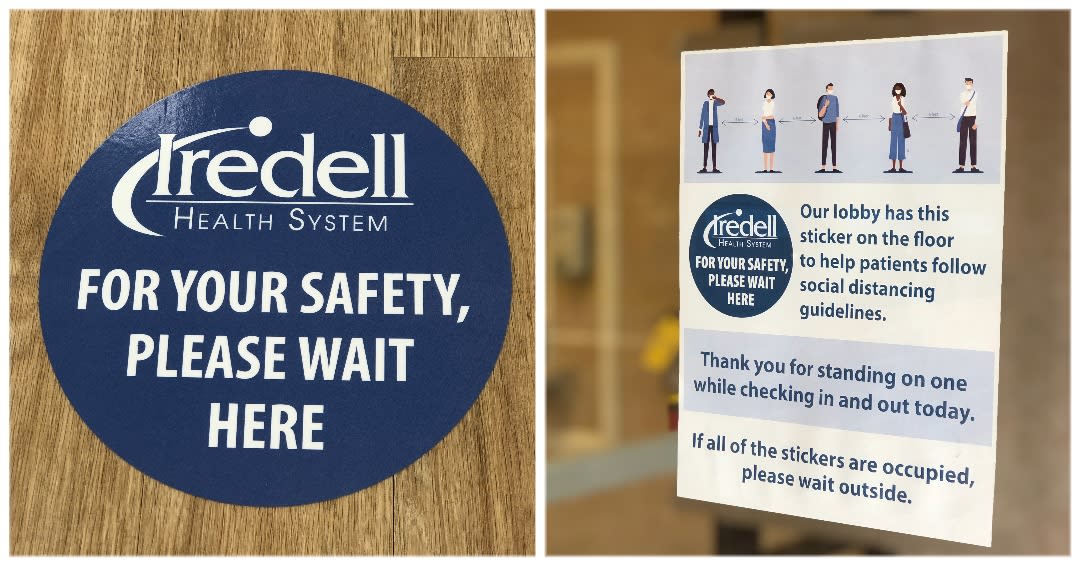 Mocksville Family Care Center is welcoming patients to a new normal, implementing enhanced safety protocols that offer patients the same quality of care they have grown to expect from all Iredell Physician Network offices while also providing peace of mind.
With continued diligence in cleaning practices, Mocksville Family Care Center has new procedures and practices that will keep patients and staff safe as in-person visits increase.
Masks are required at our facility for patients, visitors and staff. If you are medically unable to wear a mask, you are encouraged to call our office prior to your scheduled time to let us know so we can assist you in adapting your appointment to a telehealth or car-side visit.
Schedule a virtual visit!
Worried about going to your provider's office during COVID-19?
Mocksville Family Care can now treat patients over the phone or through video. We also offer car-side visits, which allow a patient to remain in their vehicle for their appointment.
Call 336.753.0800 to schedule your virtual or car-side visit.
Tammera Park, PA-C
Tammera Park specializes in prevention and disease management for pediatric and adult patients, and provides general medical care for the entire family. She has over a decade of experience as a practicing PA. She is fluent in English and Spanish.

Family Medicine
Family practitioners care for people and their families over long periods of time, serving as their primary contact with the healthcare system. They treat health problems of all kinds in people of all ages and of both genders.
Our services include:
Family medicine
Pediatrics
Senior medicine
Gynecology
Minor office surgery
Child Safety Quiz
It's part of childhood for kids to have minor mishaps. But there are precautions to help them avoid more serious injuries. Do you know what they are?
New patients welcome.
Same day sick appointments available.
Se habla español.
John Powell's Story
Musician John Powell shares his story about how a routine colonoscopy requested by Tammera Park, PA-C, saved his life.
Family Care Center of Mocksville has earned the designation of a Patient-Centered Medical Home. In a Patient Center Medical Home, patients are considered the most important person in their own care, and take active role in medical decisions.
Family Care Center of Mocksville
101 Wilkesboro Street
Mocksville, NC 27028
Phone:
336.753.0800
Fax:
336.753.0805
Tammera Park, PA-C
Iredell Physician Network


Driving
Directions

to Family Care Center of Mocksville